Wake Forest NC
Retaining Wall Contractors
Retaining Wall Design & Build | NC, SC, VA
Capital City Curb and Gutter offers professional grade retaining walls that give you more areas for beautiful landscaping as well as battling any erosion problems your home currently faces. If your home on a steep slope or if you find it almost impossible to landscape your yard because of your incline or decline our team of professional retaining wall contractors is the solution your home needs. A retaining wall is a structure used to stabilize sloping ground and hold it in place. The wall is also used to prevent movement of the ground and any associated soil erosion. A retaining wall may have to be big and sturdy enough to hold back soil, however it can also be used to enhance the look of your home. Retaining walls can be used on level ground to raise living spaces above the surrounding ground plain. Our beautifully designed retaining walls can elevate planting areas for improved drainage. There is no end to the benefits of these heavy barriers. When looking for a retaining wall contractor in the Raleigh or Wake Forest areas contact Capital City Curb and gutter at 919-876-5155 for more information.
Retaining Wall Design & Build: What to Consider | Wake Forest, NC
Concrete walls serve a variety of purposes. They can be decorative adornments to a yard or garden, retaining walls that keep back soil or water, or property markers. Retaining walls have long been a fundamental element in residential construction. Our retaining wall contractors can transform your property into the landscape you always wanted. A structural retaining wall adds strength and appeal to any residential design.
When you hire Capital City Curb and Gutter , you can be assured that your retaining wall will:
Ensure we begin building your wall or retaining wall with a solid foundation
Utilize proper building materials, back-fill, and drainage
Build to last, using the highest quality wall building materials
Enhance the look of your home or business
Add curb appeal
Contact Capital City Curb and Gutter today at 919-876-5155 to create a retaining wall that will last a lifetime as well as beautifully compliment your surrounding landscape.
Check Out Our Stone & Masonry Portfolio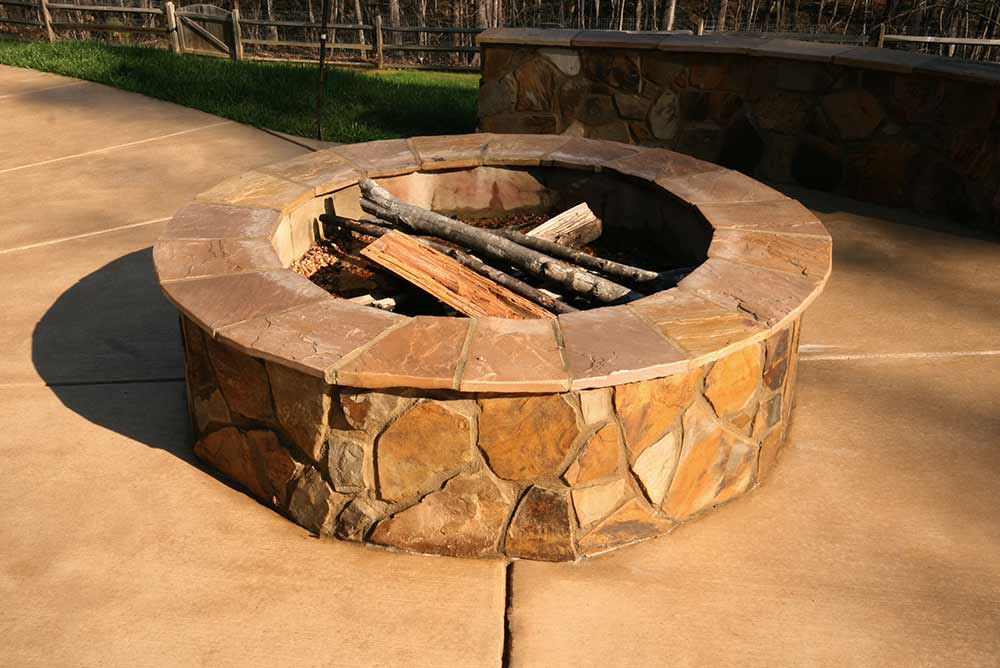 Share Us, Choose Your Platform!
Capital City Curb
&
Gutter