Capital City Curb and Gutter
Outdoor Fireplaces
Outdoor Fireplaces in NC, VA, SC
At Capital City Curb and Gutter, we offer the best prices and highest quality on all custom outdoor fireplaces. Whether you're looking for wood burning or gas, our professional team of designers and installers will build you the perfect fireplace. We've been serving the North Carolina, South Carolina, and Virgina areas with all of their outdoor fireplace needs for years. Our services are efficient, reliable, and affordable. Let us add you to our growing list of satisfied customers who've added a beautiful and modern addition to their home's exterior landscape in the form of a cozy and modern outdoor fireplace.
An Outdoor Fireplace is a Great Addition to Any Home
What better place to gather on those chilly, autumn evenings than your very own outdoor fireplace? Built right into your deck, patio, or a garden, an outdoor fireplace is the perfect setting to host an outdoor event. With wood burning and gas fireplaces to choose from, you'll be sure to get exactly what you want. There are many different styles and colors to choose from, and we can even build you your own custom fireplace to match the decor of your home or garden.
Additionally, an outdoor fireplace adds value and beauty to any home. Imagine how good your outdoor deck, garden, or patio would look with a soothing, relaxing fire burning away in your own custom outdoor fireplace. It's a great place to host any outdoor event, even on cold nights!
Our reliable and highly trained team will design and install your fireplace worry-free. All you'll need to do is sit back, relax, and start enjoying this beautiful new addition to your home. Capital City Curb and Gutter looks forward to working with you soon and constructing you a fireplace that will provide warmth and joy for years to come!
Reasons to Own an Outdoor Fireplace
Increase the value of your home
A great place to gather outdoors with family and friends
Improve the appearance of your landscape
Stay warm outdoors on those chilly nights
Makes your outdoor space look modern and beautiful
Contact Capital City Curb and Gutter in Wake Forest, NC
Capital City Curb and Gutter, located in Wake Forest NC, has been serving the North Carolina, South Carolina, and Virginia areas with all their outdoor fireplace needs for many years. We can give you an estimate for any custom outdoor fireplace job, no matter how big or small your project is. Put our years of expertise, experience, and service to work for you and your home. Let us install an outdoor fireplace for you! Call us at 919-876-5155 or contact us online for more information about our design and installation services.
Check Out Our Stone & Masonry Portfolio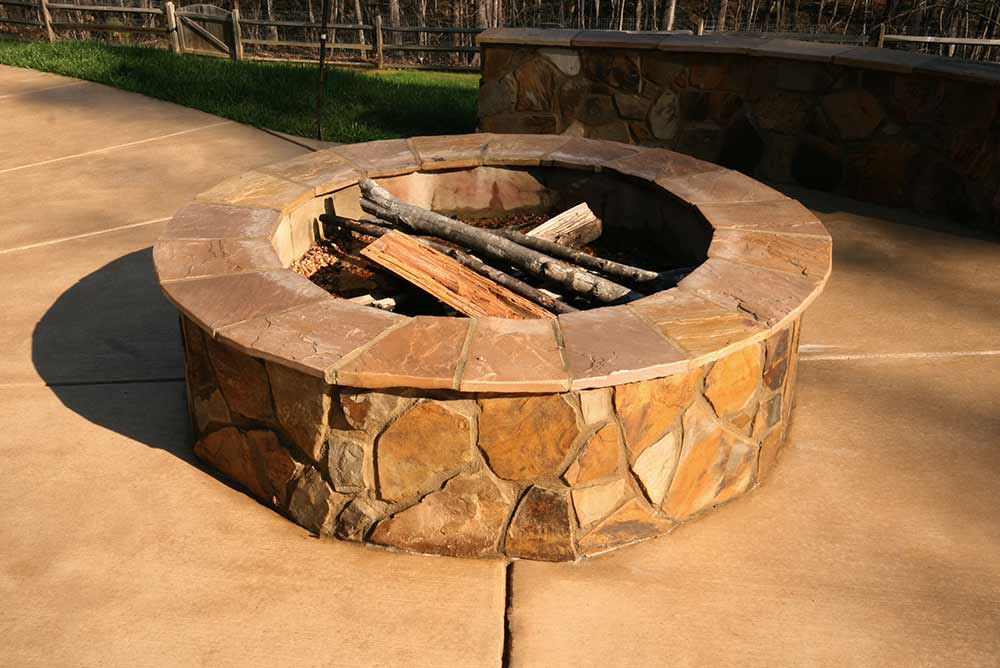 Share Us, Choose Your Platform!
Capital City Curb
&
Gutter